Site: La Paz University Hospital
Paseo de la Castellana 261
28046 - Madrid
Spain
Main researcher
Javier Pizones
Dr. Javier Pizones MD, PhD is a spine surgeon treating pediatric and adult spinal deformity at Hospital Universitario La Paz, in Madrid, Spain. Dr. Pizones completed his medical school at the Universidad Autónoma de Madrid and received his medical degree in 1998. He did his Orthopedic Surgery residency program at Hospital Universitario de Getafe until 2004. Since then he has been an attending surgeon specialized in Spine Surgery. He earned his PhD (research thesis) in 2007. Dr. Pizones is a member of the Scoliosis Research Society (SRS), Eurospine Society and AOspine, and has served as a Program Committee member of GEER and Eurospine.
Dr. Pizones joined the ESSG in 2012 as an associated member, and became an executive member in 2019. He has been the 2013 SRS - Luque Spine Fellow at Barnes & Children's Hosp. St Louis, and the 2018 SRS - International Pediatric Spine Fellowship at Boston Children's Hospital. He was appointed associate Orthopedic Surgery professor at the UEM University in Madrid, and has been a Faculty of the European Spine Diploma. Dr. Pizones has been awarded with the "best oral presentations" in several meetings at the Spanish Spine Society (GEER), Latinamerican Spine Society (SILACO), and Eurospine. He has published more than 40 peer-reviewed papers and has more than 200 presented abstracts at national and international meetings.
Web: http://www.cirujanosdecolumna.es
Social profile:
Associated Members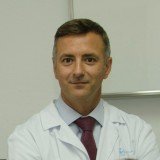 José Miguel Sánchez
Social profile:
Nicomedes Fernández-Baíllo
Research Coordinators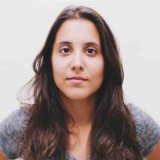 Lucia Moreno-Manzanaro
Social profile:
Copyright © 2023 · European Spine Study Group · All Rights Reserved · Web developed by
WebSoluzion
.